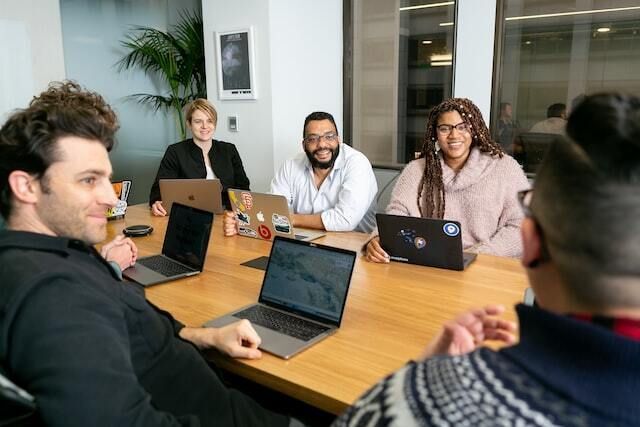 Long gone are the days of marketing past where scheduling in advance was not an option. With today's technology, you have the option to schedule social media and email marketing campaigns months in advance, setting them to deliver on a specific time and day. Not only is this convenient for you when it comes to time management, but it also helps you hone your planning skills. Check out these ways you can take advantage of marketing automation to achieve success with your digital campaigns. 
Plan Ahead
Marketing automation is a great way to help you think ahead versus scrambling to make posts or send emails on a busy day. With the right software and tools, you'll be able to schedule out an entire month (or more!) of social posts and emails. This is helpful because it allows you to get ahead of unexpected busy days or busy periods with your business. There may always be a reason you would need to edit or change the campaign, depending on how it performs, or even because of current events in the world. However, this lets you plan far in advance to think about things that happen every year. For example, you may offer one big yearly sale. You already know this is planned, so you can get ahead of the campaign with automation.
Focus on Your Customers
When you fail to plan ahead, you're focused on getting the social post up for the day and scrambling to get to tomorrow's content. When you plan out large portions of your content ahead of time, you have more time to react to the content. Respond to email replies that come in once an email is sent. Look at the comments on your social posts and spend time replying to any questions. This offers a better customer experience. 
Schedule Through the Holidays
The holidays? Already?! It's hard to believe, but the end of the year is coming up fast. That means Thanksgiving is right around the corner, along with all of the December and January holidays shortly after. No matter what holidays you celebrate, the end of the year brings a busy season where many will want to spend quality time with their families. 
Marketing automation helps you step away from work while never missing a beat. You can schedule out social media posts to run through the holidays that are timely to deals or events going on in your storefront, all while taking some time away. Automation can help make it easier on you to get some time to rest and recharge. 
Find the Right Technology
There are a ton of free and paid technology and software options to help you schedule your digital marketing efforts. Do your research to find what works best for your company. Some important features to consider are how far in advance you can schedule, the ease to edit once something is scheduled and the analytics the platform is able to provide once the posts or emails go out. There's no one-size-fits-all solution, so do the research based on your specific business needs.
Marketing automation is a great way to stay ahead of your campaigns and to allow more time to interact with your customers. The right software will give you the flexibility to schedule in advance, as well as edit when necessary. Utilize marketing automation to get ahead during this busy season and to stay ahead in the year to come.