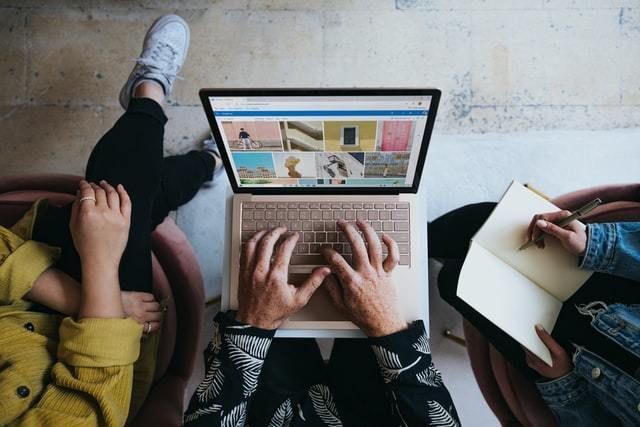 For years, content has been a driving force behind successful marketing strategies everywhere. Why? Because it's versatile and can be altered to meet the needs of every audience. From engaging videos to step-by-step "how-to" guides, content has the power to captivate a potential customer and sell them on your business! Check out these ways you can leverage content to help give your business a boost.
Establish Your Brand as the Expert
Great content marketing provides value for both your current and potential customers. We often focus on using our marketing to consistently sell our products and services. However, a solid content marketing strategy should have much more than simply salesly content. You should be using your content to establish yourself as an expert in your industry. This has a multitude of benefits for your business:
Content marketing keeps you top of mind when your potential customer is ready to buy.
It's a soft-sell approach to your product—your customer may simply be looking for expert information or advice, but your content leads them to your product or services page.
It brings life to your products and services—this is a longer-form venue for you to showcase what your business does differently and why that's a great thing.
The Three Cs: Create 'Cool' Content
Content marketing gives your business a space to be creative. Use short, engaging videos, informative infographics or even animated gifs. Who knows—with the right idea you may just go viral! Content marketing allows you to experiment with the types of content that work best to market your products and services. Try altering tone and voice to see what type of content resonates best with your audience.
Use Influencer Marketing
There's a type of marketing that didn't exist 10 years ago, but is valuable to a multitude of brands today. We're talking about leveraging influencers—people who have a large following on social media. It doesn't necessarily mean they're famous for being an actor or performer—instead, many influencers have a large following simply because of the content they post. 
The best part about influencer marketing is that you can leverage an influencer's fanbase to sell your product by partnering with an influencer. You'll want to ensure their followers match the demographics you're trying to reach, and also that the return on Investment will be worth it. If those aspects line up and you can agree on terms with the influencer, it's time to create content that works for their platform. Content marketing definitely has a place in the world of influencer marketing.
Content has the power for you to find new customers by creating resources and establishing your business as an expert in your field. From engaging videos to captivating written content, the opportunities are endless. Leverage your audiences and the audiences of others to get your message out into the world. There's a reason content is the king and queen of our marketing efforts!